The Vinci Stool - Unusually Versatile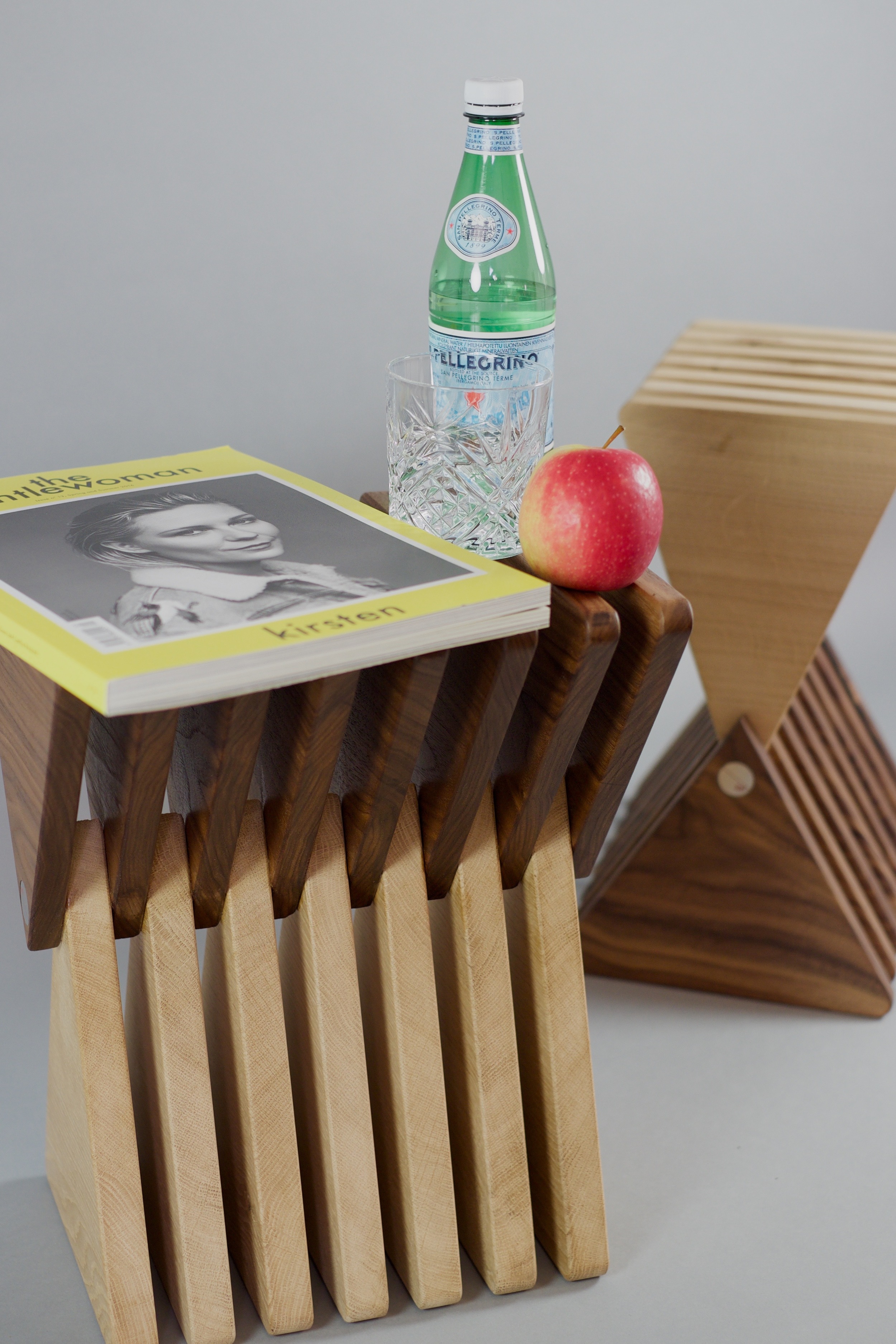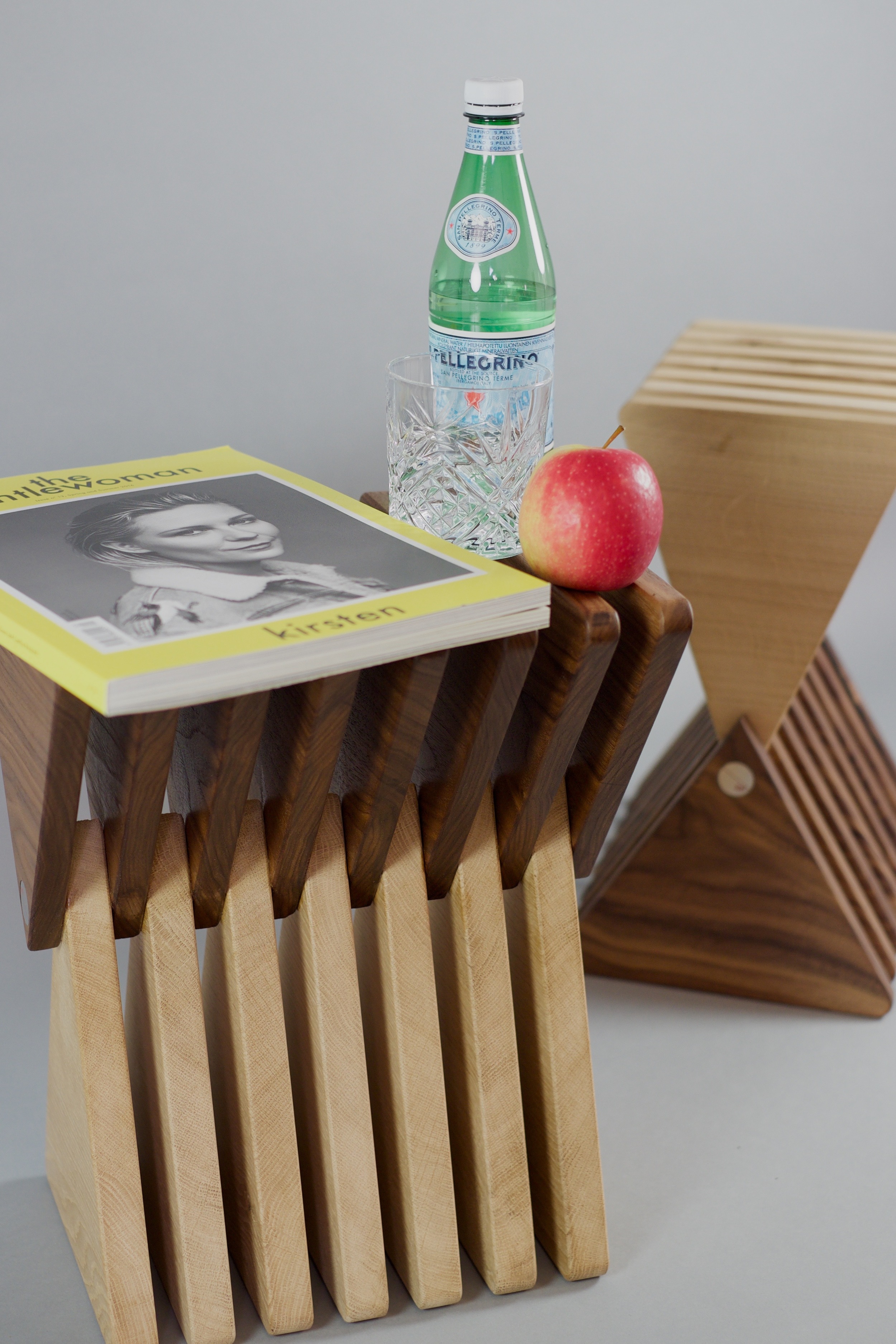 The Vinci Stool - Unusually Versatile
The Vinci Stool - Unusually Versatile: The Stool can be rotated and used as a side table, magazine rack and even linked to create a bench. Each stool is hand crafted in our workshop with the finest materials. This particular example is constructed from English oak and American black walnut.
The oak has been left raw to expose its beautiful medullary rays. The walnut has been finished with several coats of a clear wax oil which enhances warm tones within its grain. For more information please click here
The Vinci Stool - Unusually Versatile. Is made to order (approx 1 week). Available in several finishes and materials from £250. The leather lined Vinci tray can also be ordered for a total of £300. The tray adds an extra level of flexibility to our classic stool.